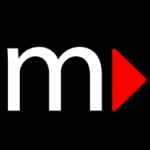 Who are we?
We are Megatrend Media – a content creation company providing outsourced writing, video production and podcast recording. We create quality digital content based on a deep understanding of your organisation, product, message, and target audience, helping you reduce operational costs and focus on achieving your business goals.
Creating Great Digital Content Since 2005
Our fascination with how we communicate our ideas, knowledge, thoughts, and feelings drives us to produce content that resonates with target audiences.
Driven by a passion for telling stories that make people stop and think, change their opinion, or alter their perceptions, we continually hone our creative skills to produce first-rate visual, audible and written content.
Meticulous Research + Creative Skill = Authoritative Content.
We believe every content creation project should begin with a pre-production phase – whether it's written content, a video production, or a podcast series. Our Client Discovery process gives us a clear understanding of your organisation, product, target audience, and objectives for the content we create for you. The information we gather helps us plan the production work and stay focused and on track whilst avoiding excessive toing and froing.
FAQ: How do we approach video production for SME organisations?
Watch this video as Mike Page answers this frequently asked question.
Mike Page is the creative director and founder of Megatrend Media, with a background in IT, digital marketing and business consulting. As a dedicated autodidact, he has developed skills as a writer, video producer, and documentary filmmaker. Since 2005 he has written almost 2,000 articles, white papers and e-books and has produced numerous corporate videos and documentary films.
Mike's natural curiosity and compelling desire to unearth "stories that need to be told" has resulted in numerous interviews with business leaders and high-profile politicians.
Megatrend Media does not carry a full-time staff. Instead, we have access to expert writers, skilled camera operators and seasoned presenters as and when required. By adopting this modern, agile business model with low overheads, We can offer genuinely competitive rates without compromising production quality.