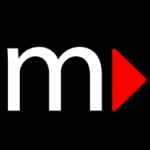 Who are we?
We are Megatrend Media. A multimedia production company.
We create digital content based on a deep understanding of our client's business, product, and target audience: An outsourced content writing, video production and podcast recording service that allows businesses to reduce operational costs and focus on achieving their goals.
Creating Great Digital Content Since 2004
Our fascination with how we humans communicate our ideas, knowledge, thoughts, and feelings drives us to produce content that resonates with target audiences.
We're continually honing our creative, technical, and literary skills to create powerful stories and messages in visual, written, and audible forms.
Meticulous Research = Authoritative Content
We believe every content creation project should first undergo a pre-production stage – irrespective of whether it's content writing, video production, infographics, or a podcast. Our Client Discovery process provides a good understanding of your organisation, target audience, and goals for the content we create for you.
The information we gather enables us to plan the production work and keeps us on track whilst avoiding excessive toing and froing.
Background & Vision
Mike Page is Megatrend Media's founder and CEO. He is a writer, producer, and technologist, with a background in business consulting, IT solutions, and multi-media production.
Mike has personally written more than 2,000 articles, blog posts, white papers, e-books, proposals, and website pages, and has produced over 400 promotional videos, training films, corporate videos, interviews with business visionaries and politicians, plus a fully interactive video solution for a leading financial services group.
Today, Megatrend's team of independent writers and video/audio production professionals can respond to any size of content creation project. By adopting a modern, agile business model with low overheads, the company can offer genuinely competitive rates to businesses of all sizes without compromising production quality.