Mike Page | Freelance Cameraman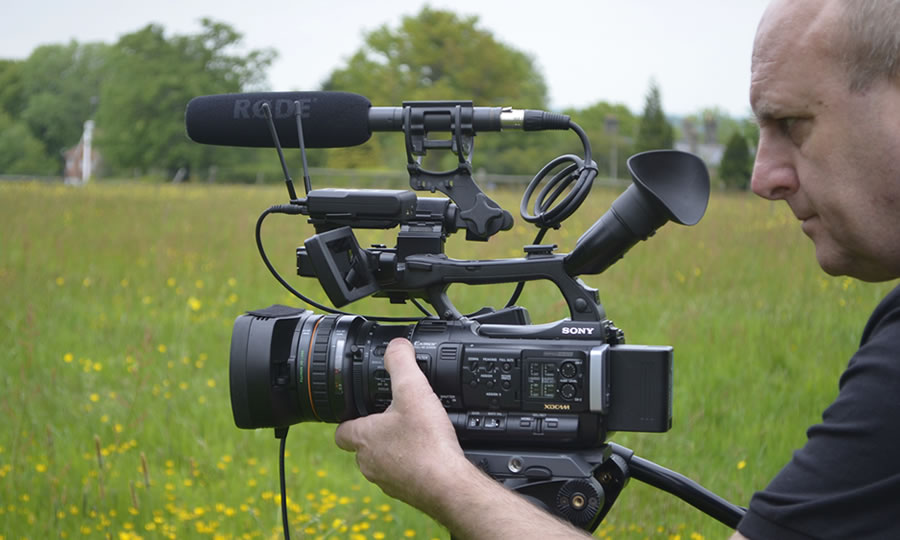 Everything I do is centred around the creation of great video content. Whether I'm working as a video producer, or as a freelance cameraman on a documentary shoot, or ENG assignment, I am passionate about telling stories with moving images that make people stop and think, change their opinion, or alter their perceptions.
My 16 years of experience includes; filming numerous interviews with businesses leaders and high-profile politicians, corporate video productions, ENG, documentary, and live event coverage.
I use broadcast quality equipment (see equipment list below) and can sometimes accept urgent video filming assignments anywhere across the South East and beyond (Filming assignments have taken me to Canada, USA, France and the Canary Islands.)
If you need a competent and dependable lighting cameraman, call me. I'm always ready to negotiate a mutually agreeable price, in return for a job well executed with great results.
▼ SCROLL DOWN FOR SHOWREEL & SAMPLE VIDEOS ▼

CAMERAS
Sony PXW Z280: XDCAM 4K 50p/60p

Sony FS7: XDCAM

4K Super 35mm

Nikon D750 DSLR: 24.2MP Full Frame Sensor. HD1080/60p Video. Max Res. 6016 x 4016.
Nikon D5600 DSLR: 24MP APS-C Sensor, HD1080/60p Video. Max Res. 6000 x 4000.
DSLR Lenses: 35mm f1.8 prime, 18-55mm f/3.5-5.6, 28-300mm f/3.5-5.6
GoPro Hero 6 action cameras.
Supporting kit:
7" 4K/HD on-camera monitor
Camera-mounted autocue/teleprompter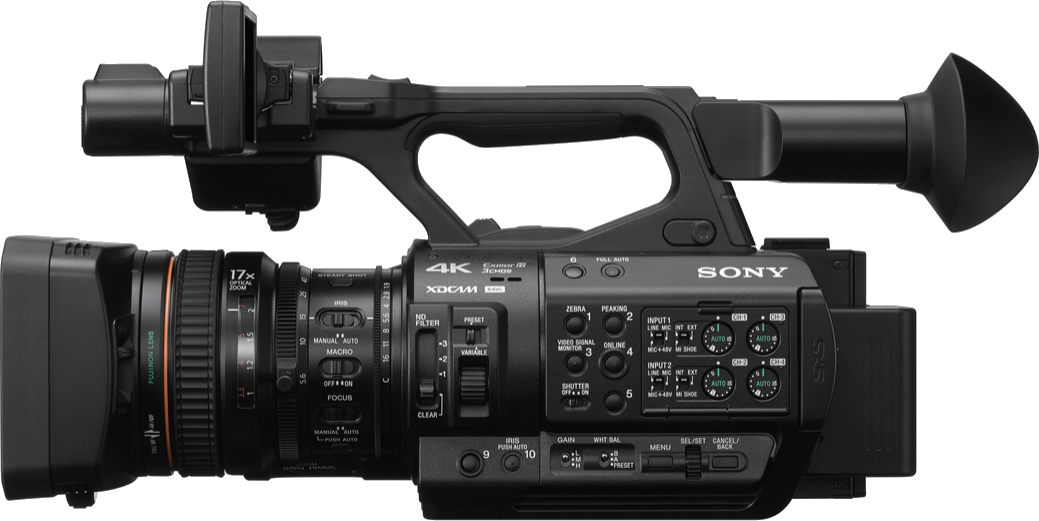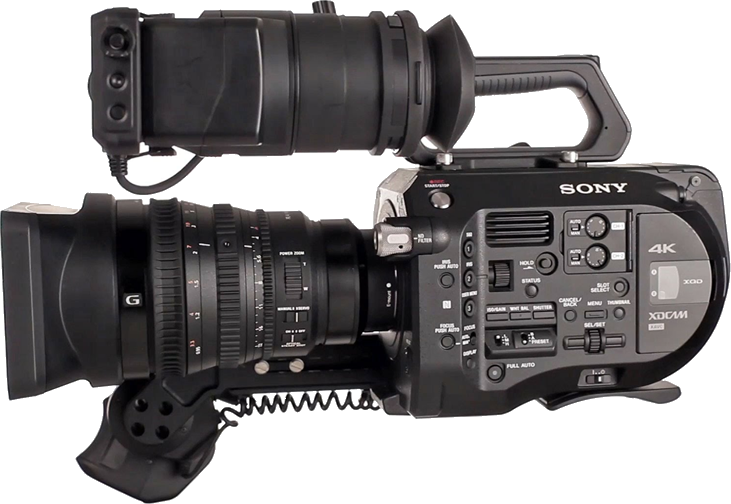 AUDIO
Sony URX-PO3/UTX-BO3 wireless mic kit
Rode NTG-2 directional mic
2 x Sennheiser e845S super cardioid mics
Tascam DR100 Mk II Field Recorder
Sennheiser MKE 400 compact mic
Rode boom pole
Rycote pistol grip
XLR cabling, mic stands etc.
LIGHTING
3 x 14" dimmable LED light panels 5600°k (battery/mains powered)
3 x soft box fluorescent kit 5600°k
Bi-colour LED camera-top light
2 x 300w dimmable tungsten's w barn doors
Stands, clamps & reflectors
GRIP
Manfrotto 405-HD tripod

Vinten Pro-Touch PT525 tripod
Manfrotto Befree GT tripod
Manfrotto MVM500A monopod
Steadicam: Gimble, arm & vest
CHROMA KEY
Datavision CML300 portable green screen 300 x 250 x 220cm (W x D x H)

2m x 2.5m Pop-up green screen
POST PRODUCTION
Adobe CC 2022 Full Suite
6-core i7 3.50GHz/32Gb/21TB, GTX980 GPU
Dedicated Webserver – hosting/downloading
A Promotional video for an Eastbourne-based  property management company; with testimonials from businesses renting office space. Shot, edited and produced by Mike Page.
Excerpt from 'The Interviews' series. In this video, Mike interviews Amber Rudd – former Home Secretary and MP for Hastings and Rye. A three-camera shoot. Cameras operated by Alan McCormick. Edited and produced by Mike Page.
Shot, edited and presented by Mike Page, this is the story of the restoration of a 150-year-old Sussex post mill. Filming took almost two years, while a team of craftsmen set about returning this ancient windmill to its former glory. Patiently shot, edited and produced by Mike Page.
A promotional video for a superb Italian restaurant. Shot, edited and produced by Mike Page.
MINI-DOC FILM (7 Minutes)
Mike's first mini-documentary (2010). This 7-minute film portrays the challenges and angst of a working artist, who relentlessly toils with brushes and oils to articulate his thoughts and feelings concerning a particulary controversial topic.
CHARITY PROMO (8 MINUTES)
A 20-minute film promoting the work of children's charity Rockinghorse. Filming took place at the Royal Alexandra Children's Hospital and respite centres across Sussex. Features an appeal by newscaster and journalist Nicholas Owen.