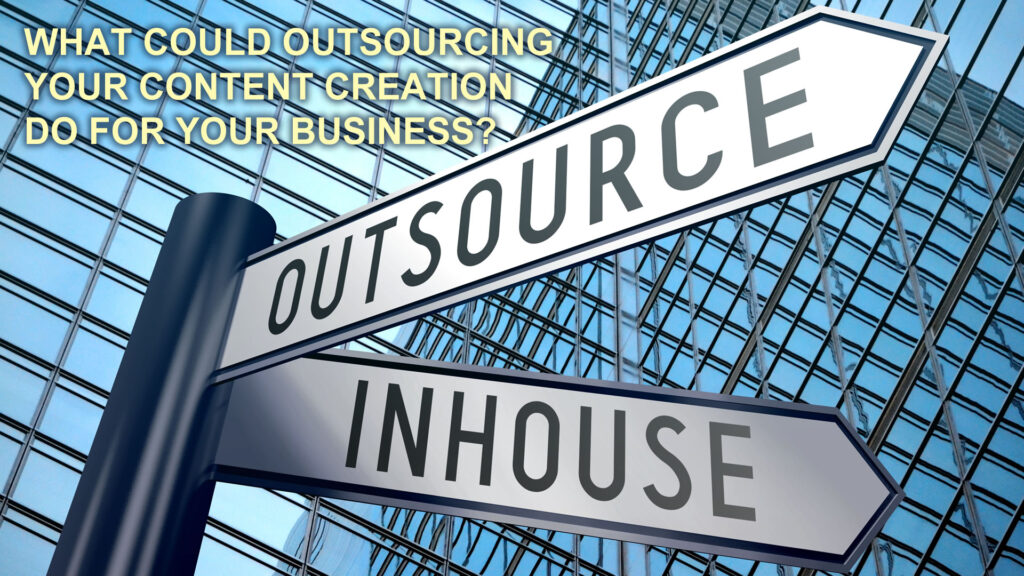 WHAT COULD OUTSOURCING YOUR CONTENT CREATION DO FOR YOUR BUSINESS?
Creating and publishing a steady flow of quality multimedia content is no mean feat. It's challenging enough just to come up with fresh ideas. Then you must decide on the most appropriate medium for your content; should it be a blog post, an article, a video or a podcast? Finally, do you or your employees even have the time – and the skills – to produce quality content that will engage your ideal customer?
But before we plunge into why you might consider outsourcing the creation of website pages, blog posts, e-books, videos and podcasts, let's examine why multimedia content is vital to business development, aka marketing!
According to Wikipedia, "Content marketing is a form of marketing focused on creating, publishing, and distributing content for a targeted audience online."
Content Marketing is used by businesses that want to:
 attract attention

 increase brand awareness

 build credibility in their target marketplace

 generate sales leads

 expand their existing customer base

 develop/increase online sales
Here is where outsourcing can deliver a cost-effective solution with the following key benefits:
Focus on Core Business Activities

Free up valuable time

Drive out cost

Extend your reach to target audiences

Fresh Ideas & perspectives

Consistency of style, voice, tone, and quality
It's a given that generating sales is the primary goal of any business. Whether it's a construction company, an online fashion retailer, or a law firm doesn't matter. Outsourcing can enable you and your employees to focus on core business activities.
Very few small businesses can justify the cost of employing full-time, experienced writers and marketers – and certainly not a resident professional videographer.
As for companies at the higher end of small-to-medium SME scale, increasingly, marketing departments are concentrating on developing advertising campaigns and managing customer relationships while outsourcing the actual creation of content to a multimedia content specialist.
Call us on 01323 384560 to discuss how we can help.