Since 2006 we have honed our video production skills, enabling us to apply diverse filming and editing techniques to tell engaging stories, communicate powerful messages, educate and train, promote brands, and record live events. We're passionate about engaging viewers with video content that makes people stop and think, change their opinion or alter their perceptions.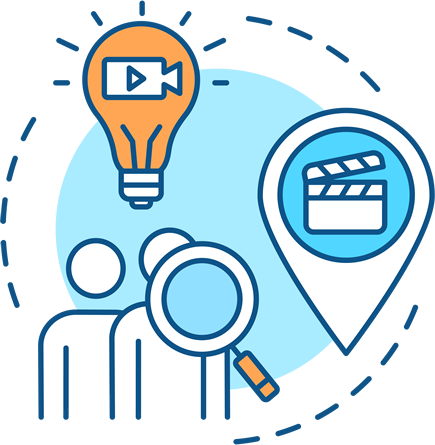 Define purpose, strategy & goals
Identify the target audience
Tone & feel of the video
Talent/participants
Crew/equipment needs
Filming locations
Agree project timeline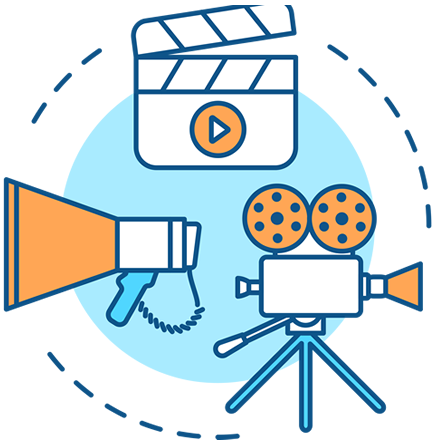 Conduct risk assessment
Setup cameras/lighting/sound
Sound check, lights, exposure
Shoot interviews
Opportune shots
Record voiceovers
Shoot B-roll footage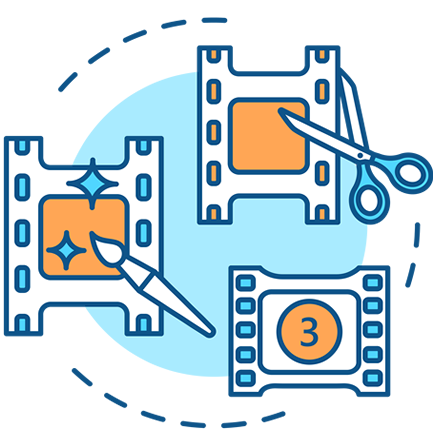 Produce the story
Select licensed music
Video editing
Create motion graphics
Review & approve
Colour grading
Encoding & Delivery
A few samples of our video producton work
An explainer video for a Business Improvement Project (BID) for a local Chamber of Commerce.
A Q&A session after the showing of The Mauritanian – the story of a Mauritanian citizen who was detained (without charge) and tortured at Guantánamo Bay detention camp from 2002 until his release in late 2016.
An excerpt from an interview with Amber Rudd – former Home Secretary and MP for Hastings and Rye. A three-camera shoot.
Mike Page presents the impending impact of new data privacy laws on businesses and organisations across the UK, as the General Data Privacy Regulation became law.
A 30-second stinger, in which our client talks about the trend towards migrating IT functions to the cloud.
The story of the restoration of a 150-year-old Sussex post mill. Filming took almost two years, as a team of craftsmen set about returning this ancient windmill to its former glory. Patiently shot, edited and produced by Mike Page.
Mike's first mini-documentary (2010). This 7-minute short portrays the challenges and angst of a working artist, who relentlessly toils with brushes and oils while articulating some of his frustrations and gripes.
A 20-minute film promoting the work of children's charity Rockinghorse. Filming took place at the Royal Alexandra Children's Hospital and respite centres across Sussex. Featuring newscaster and journalist Nicholas Owen.
A Promotional video for an Eastbourne-based  property management company; with testimonials from businesses renting office space. Shot, edited and produced by Mike Page.
Coverage of annual Sanctuary Festival including intervies with volunteers and supporters of various human rights groups and charities.
A promotional video for a superb Italian restaurant in East Sussex.
A promotional video for a Rotary eClub.
Want to know more?  Request a call-back!
Your Privacy: You can learn about how we handle your personal data by reviewing our Privacy Notice.
UK South East Base:
Hailsham, East Sussex
(Visitors by appointment only)
Registered Office:
Megatrend Media Ltd
Chandos House
School Lane
Buckingham MK18 1HD
___________________________________
We create Written Content (UK English) for customers worldwide.
For Video Production and Audio Recording we cover the following UK locations:
East Sussex
West Sussex
Kent
Surrey
Hampshire